30-Drawer Organizers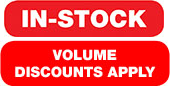 F.O.B. Midwest Warehouse

Model numbers in red are In Stock and available for Quick Ship!

Quick Ship Colors: Sand, Light Grey, Champagne/Putty and Black
Divider Color: Black

The 30-Drawer Organizer is the perfect storage solution for a wide variety of items. Anything from small parts to literature, office supplies and company forms can be easily organized and made accessible. The organizers all-steel construction ensures long term durability and use.

Choice of Sizes:

Organizers are available in both letter and legal-size models to handle company forms, supplies, small parts, etc.

Unit Dimensions:
Letter sized unit: 30-5/8"W x 11-5/8"D x 33-7/16"H
Legal sized unit: 30-5/8"W x 14-5/8"D x 33-7/16"H
Letter drawer dimensions: 9"W x 11-1/4"D x 2-1/2"H
Legal drawer dimensions: 9"W x 14-1/4"D x 2-1/2"H

Available Colors: Sand, Medium Grey, Light Gray, Putty and Black
If you need a large quantity of this product, call us at 1-800-338-1382 for additional bulk discounts!