30-Drawer Organizers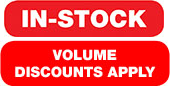 FOB: Midwest warehouse

Model numbers in red are In Stock and available for Quick Ship!
Quick Ship Colors: Sand, Champagne/Putty, Light Grey, Medium Grey, and Black

The thirty drawer unit is the perfect storage solution for a wide variety of items. Anything from small parts to literature to office supplies are easily organized and accessible.