11204DV All-Welded Steel Clearview 4 Door Storage Cabinet - 48"W x 82"H
Supplier: Lyon
Lyon steel surcharges:
Orders shipping 4/1/21 to 5/31/21: 6% surcharge.
6/1/21 to 7/31/21: 19% surcharge.
8/1/21 to 9/30/21: 24% surcharge.
10/1/21 to 12/31/21: 28% surcharge.
FOB: Midwest Warehouse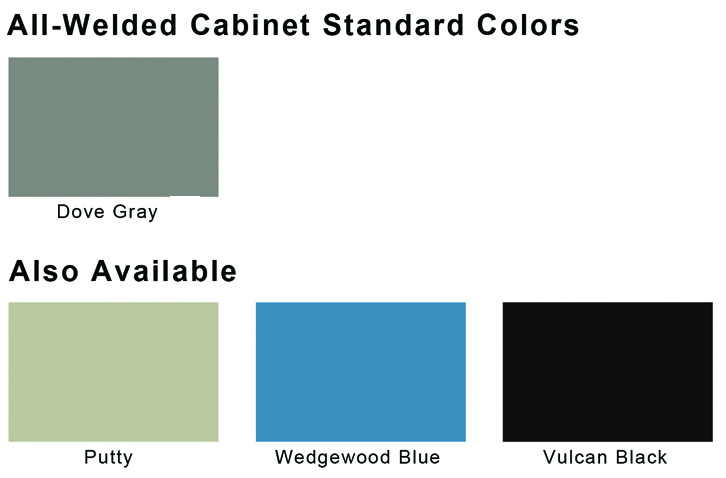 The 11204DV All-Welded Clearview 4 Door Cabinet is a heavy-duty storage cabinet that is perfect for your storage needs. This cabinet is ideal for your warehouse, garage, as well as industrial storage.
These 11204DV All-Welded Clear View Storage Cabinets include 2 clearview doors and 2 solid doors. In addition, each compartment includes one full width shelf. This storage cabinet also includes four heavy-duty steel shelves. These shelves offer you a payload capacity of 1,450 lbs per shelf. You can quickly bolt the shelves securely into welded keyhole slots. You can also easily re-position the shelves on 3″ centers.
14 Gauge Steel Construction.
3-16″ Thick Lexan Door Inserts.
4 Adjustable Shelves.
Forklift Base – 4″ High Legs.
Made in the USA.
GREENGUARD Certified.