1104F All-Welded 39 inch Wide Steel Maintenance Cabinet with 6 Drawers and 18 Bins
Manufacturer: Lyon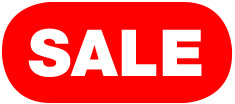 Ready for Immediate Shipment
Stocked Color - Dove Gray
Available Colors: Dove Gray, Wedgewood Blue or Putty

FOB Midwest Warehouse

The 1104F 39 Inch Wide All-Welded Cabinet is a heavy-duty large metal cabinet that is perfect for your storage needs. This tool cabinet is ideal for your warehouse, facility, or industrial storage. These maintenance storage cabinets are not only ideal for safely storing tools and equipment but also repair parts. There is a work surface in addition to the interior cabinet that slides out for light maintenance and repair work.
This 1104F 39 Inch Wide All-Welded Cabinet also includes four modular drawers measuring 31-1/2 inches wide by 25-1/8 inches deep. Each drawer provides a weight capacity of 400 lbs per drawer. The flip-up drawer cover kit on top drawer that provides an instant workspace that can also be quickly tucked in and secured at the end of the day. The hard composition casters underneath the swing-out doors maintain positive alignment. They also help to provide a smooth door opening and closing under heavy loads. The casters and 4 inch high welded legs provide clearance for forklift access. This creates a forklift base which allows you easy movement anywhere in your facility.

Features and Specifications:
Flip-up drawer cover kit on top drawer that provides a work surface
1 modular drawer 2-1/4″h with latch-in/latch-out to secure drawer
1 modular drawer 3″h
2 modular drawers 4-5/8″h
Hinged lock bar on modular drawers
2 adjustable shelves 39″w x 21-1/2″d
16 tilt bins 15″w x 5″d x 5-1/2″h
2 adjustable shelves in each door
Made in the USA
GREENGUARD Certified
Available Colors - Dove Gray, Wedgewood Blue or Putty