High Capacity Cabinets - Half-Cab
FOB: Midwest Warehouse

These High Capacity Cabinets - Half-Cab are available in a variety of sizes and multiple bin and shelving options to customize our cabinets to meet your storage needs. The Half-Cab series offers the same durability and heavy gauge steel as our other cabinets but in a convenient counter-height instead. All cabinets feature a 3-point locking handle. Bins sold with select unit.
• Only 36" high, this storage cabinet's 4"-deep doors offer ample storage options, while consolidating the room necessary for placement in any area.
• Full-width 4-drawer unit comes complete with drawer dividers for simple organization of small parts and supplies.
• 14-gauge steel construction and baked-on enamel finish offer durability for years of reliable use.
• 3-point locking handle provides the necessary security.

Bin Sizes:
XSmall (XS) - 4"W x 5"L x 3"H (8-lb. cap. per bin)
Small (S) - 4"W x 7"L x 3"H (10-lb. cap. per bin)
Medium (M) - 6"W x 11"L x 5"H (30-lb. cap. per bin)
Large (L) - 8"W x 15"L x 7"H (60-lb. cap. per bin)
XLarge (XL) - 16"W x 15"L x 7"H (10-lb. cap. per bin)

Bins Available With Model F87459A8:
74 Bins Total: 24 XS Bins
32 S Bins
12 M Bins
4 L Bins
2 XL Bins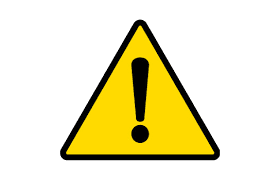 WARNING: This product can expose you to chemicals including steel, aluminum, and lead compounds which are known to the State of California to cause cancer and/or reproductive harm.