Clearview Safety Center Cabinet
Manufacturer: Lyon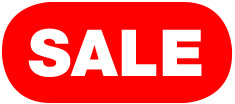 $150.00 minimum order required
Ships in 2-3 Weeks
Stocked Color: Yellow
FOB Midwest Warehouse.

The 1120SC All-Welded Clearview Safety Center Cabinet is a heavy-duty 4 shelf cabinet with doors that is perfect for your storage needs. These heavy-duty Clearview cabinets are ideal for your use as a safety equipment cabinet. Lyon constructs this yellow cabinet out of 14 gauge steel. The doors have heavy-duty Lexan inserts so you can quickly evaluate supply inventory without even opening the doors.
The heavy-duty steel doors also include three 5/16″ diameter steel pin hinges welded to each door. The doors feature a secure, 3-point locking system. The rugged cast iron handle also includes a 3/8″ thick hasp. This hasp allows you to quickly add your own padlock to secure the doors shut. The welded 4 inch high legs create a forklift base so you can easily move it in your facility.